First of all- Happy New Year and welcome to our updated blog! We decided to make the leap and spruce up our page a bit. We hope that it can become a fun site with both blog updates and other miscellaneous posts as well.
2015 was a blur for Olivia. As I documented previously, the studying during second year was no joke, and it all came crashing to an end when I took the USMLE Step 1 in May. It seems crazy right now to think about planning for Step 2, fourth year of medical school, and beyond! Third year of medical school has been wonderful yet very challenging trying to juggle the clinical work life + studying + the rest of life, and with only three more rotations to go (family medicine, OBGYN, neurology), I still sometimes wonder how I will be ready to be a doctor. It's also been a transition for me as my family moved to Georgia and my middle sister went off to Chicago. Being at home this past Christmas with all sisters around was such a treat, and we made the most of my two week break, also visiting Kyle's parents in Michigan.
In my spare time, to Kyle's delight, of course, I picked up lettering/calligraphy, and most recently, sewing! I have been happily making clothes for myself and people who don't mind my slightly imperfect projects ;) Don't be surprised if I start selling pet bow-ties/bows as a way to fund my projects :)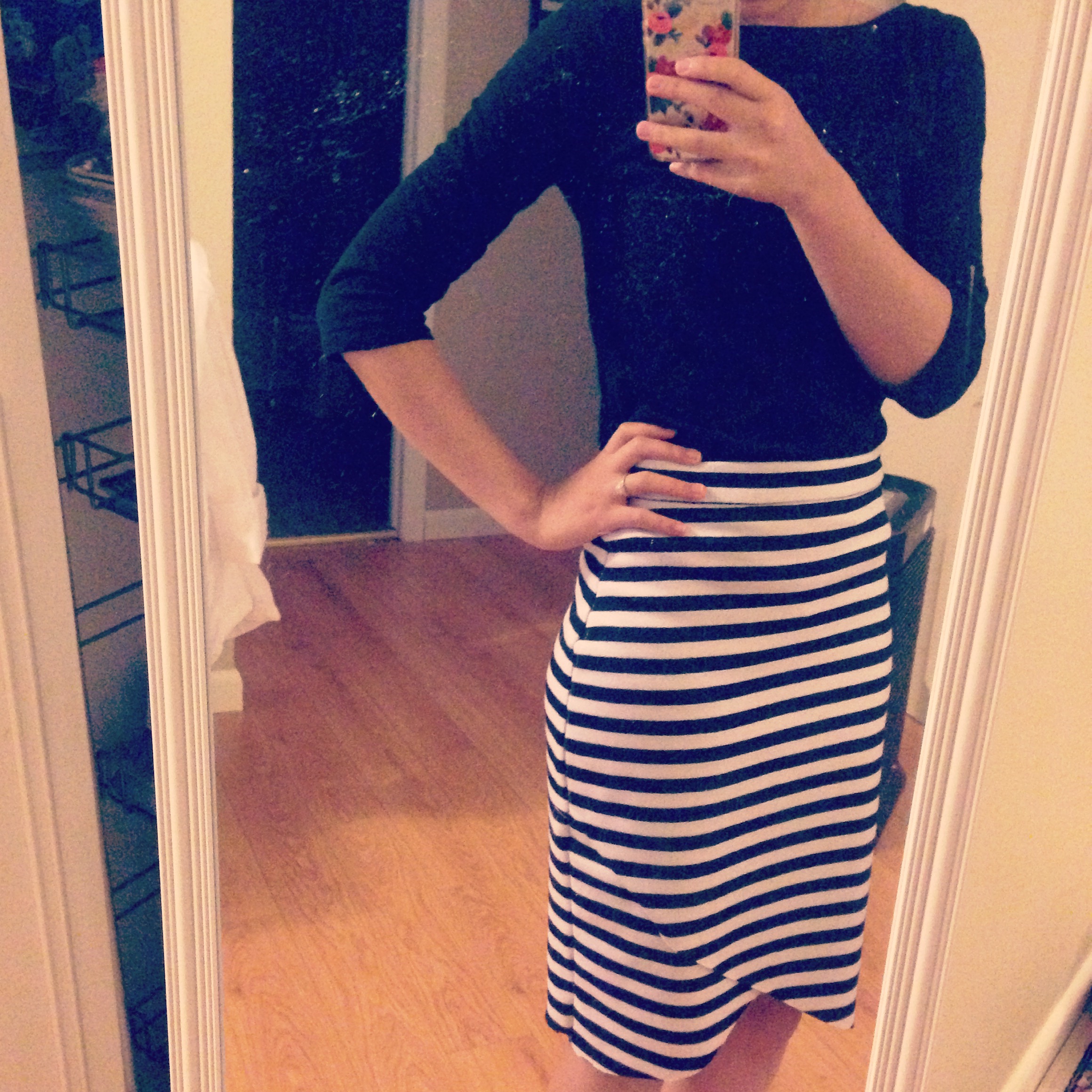 2015 began with stress and anxiety for Kyle, as his job stability quickly crumbled. As I wrote about here, I did not expect at all to be searching for a new job so soon and I had no idea what the future would look like for me. Thankfully, God has blessed me with a great new home at EY which has been both exciting and challenging. I spent about four months on the road, returning to Syracuse for only the weekends. However, I also was able to have a milder fall and end of the year, staying put for the most part. I am very grateful for the job and as I look back now on last year's uncertainty, I realize now that I had nothing to fear.
During 2015 I spent time in Florida, New Jersey, and Ohio (low-light of the year) for work, and visited Virginia, Colorado, California, South Carolina, Georgia, and Michigan on vacation. This was a lot of travel for a homebody like me, and made me more appreciative of the time I had in Syracuse. We both continue to serve in many ways at our church, helping out the the preschool kids and Olivia singing and playing violin/piano with the praise team while I sometimes work the slides in the back. We also host and lead a small group which has been really fruitful and encouraging. We have been blessed by the great community and other believers who also push us to be more like Christ.
Looking back on 12 months at a time can be a little misleading. It can be hard to remember all of the patients seen in the hospital or all of the hours logged at the office. While we had many happy memories, 2015 definitely had its share of struggles, obstacles, and imperfect moments as well. Even more, many days this year seemed to be unremarkable, neither for better or for worse. However, each moment, good, bad, or plain, continues to grow us. It still shocks us to think about how we were married less than 18 months ago. As God keeps refining us individually and as a couple, we are so thankful for the lives that he has blessed us with. We are so lucky to share them with you and we are very grateful for the ways that you have loved and supported us!