This has been three weeks full of traveling for interview season. For most of the traveling I was "up in the air" (flying) as is my future (who knows where I'll end up for residency!) so this title seemed fitting. I'm so thankful for the family and friends that have hosted me during my travels or made time to hang out with me :) Read to see where I went, who I saw, and what I did (besides interview, haha!)
First Stop: Grand Rapids, MI
I had a great time hanging out with Kyle's family (including our adorable niece)! It was my first time being in Grand Rapids in the fall, since we nearly always visit in the winter for the holidays or the summer for the lake cottage. I went to Meijer Gardens to see the Japanese Sculpture garden, went wedding dress shopping with my sister in law, took long walks with Quincey (Kyle's dog), ate at their downtown Market, etc. etc. :)
Second Stop: Chicago, IL
I took the train from GR to Chicago, and stayed with Marissa for the week! My mom was in town for a conference for the first part of my visit, so it was a treat to see her too. So many things happened in one week besides interviewing at two programs :)
Cornell friends were in town! And we watched the World Series game together
Halloween happened - and since Kyle wasn't here (for me to torture with my costumes), I decided to be a cactus while Marissa and Alan were adorably Chip and Joanna Gaines from Fixer Upper. Also the photo with Michael totally looks like it could've been taken at Cornell at the Cru Halloween Dance Party or something... (we'll never grow up)
Marissa and Alan ran the Hot Chocolate 5k and I cheered them on/drank hot chocolate/ate breakfast. I guess my goal is to be at the level of physical fitness where I can casually decide to run a 5k whenever I want...
The Cubs Won the World Series and I was in town! We went to Wrigleyville since Marissa lives so close, but fortunately no couch burning riots were occurring during our quick survey of the festivities
Third Stop: Chapel Hill, NC
I flew from Chicago to Chapel Hill and immediately noticed how over dressed I was as it was nearly 80 degrees! They told me it was un-seasonally warm, but regardless, it was quite the improvement over the midwest/upstate NY temperatures..
It was wonderful to see my friend Ben, a physical therapy student at UNC, from my missions trip! He showed me the ever important "Well" of UNC (I thought he was saying "Whale" at first.... oops haha) and treated me to some delicious frozen yogurt + a walking tour of Franklin St.
Then, I drove to meet up with Jean (JP) - someone I hadn't seen since we graduated from college! It was a treat to catch up with her and to stay with her family who ever so lovingly pushed all of the Asian goodies/food on me :)
Stop 4: Charlotte, NC
This is the part where I actually drove on the trip - I rented a car (woohoo being 25!) and drove myself to Charlotte, NC where I stayed with my friend from high school, Jill! We went to the renaissance festival where she barely was able to feed the animals ;) (see below for her hilarious faces), ate delicious BBQ at Midwood Smokehouse, went to Elevation Church, and watched a lot of Hallmark Christmas movies (they're just so cheesy and addicting). It was so exciting to see Jill, since it had been many years since we last saw each other! She is now a grown up teacher of 3rd graders :) Also pictured below: her neighbor/friend also had a ballpit, which I promptly sat in.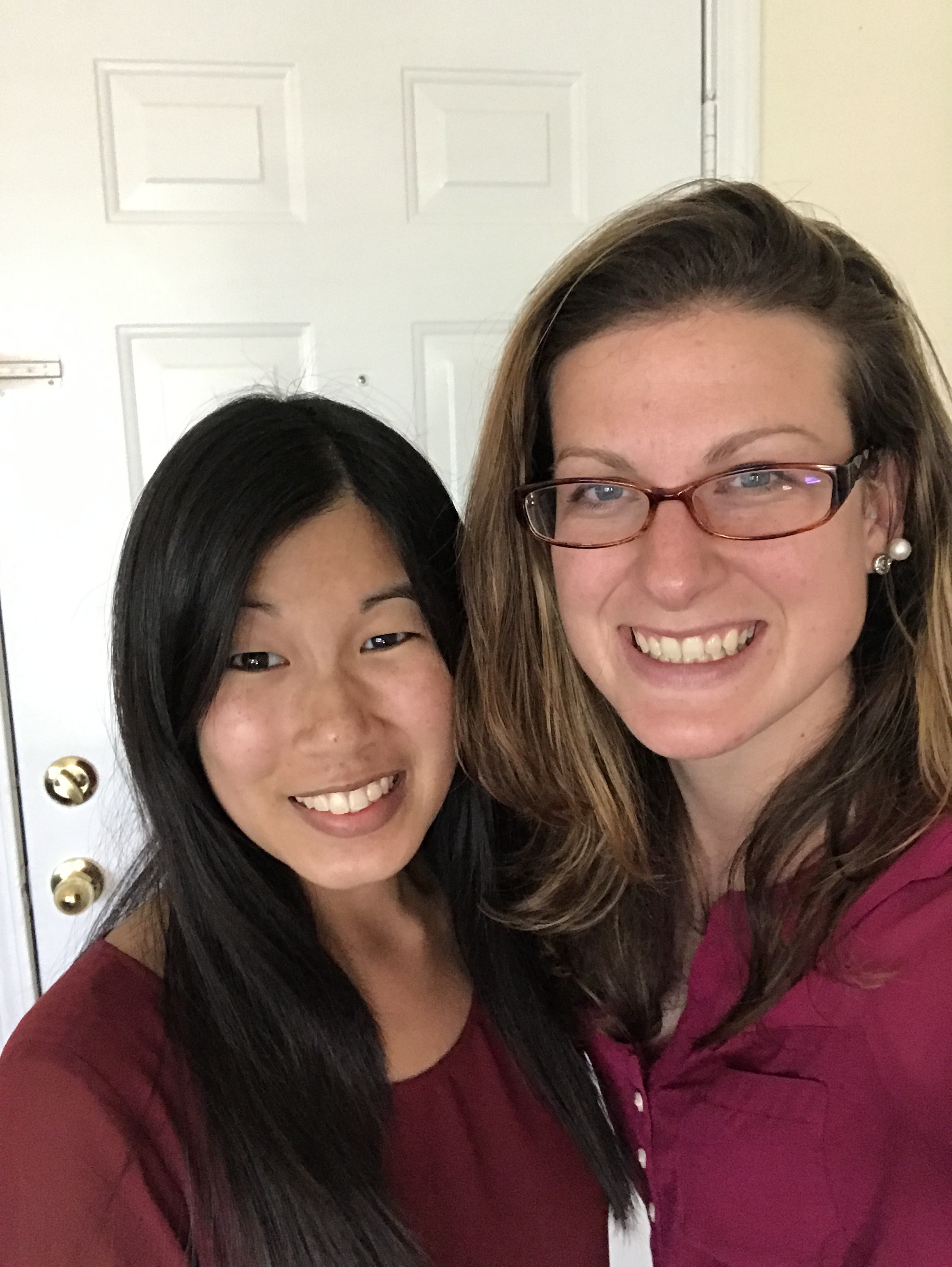 Finally, it was time to come back to Syracuse! And fortunately, Kyle is working from home this week so we will actually see each other :)
I'm so thankful for all of the family and friends who have shown such generosity and hospitality along the way. I often hate asking for help/hate being an inconvenience and am thankful for the love you have shown me!