Driving was not the theme of our vacation, but it did feel like a big part of it. We left Grand Rapids on Tuesday morning and spent the whole day driving to Philadelphia, where we stayed for just 24 hours. Olivia had to take STEP 2CS: a standardized patient exam (actors pretending to be patients) which is only offered in a handful of cities, while I hung out in the Courtyard for eight hours as she took her test.
We were happy to grab dinner with some friends in Philly before hitting the road, and thankfully did not have our car broken into after parking in a sketchy lot. Inner-city driving in not something that either of us enjoys too much (it definitely tests your marriage....haha), but after making plenty of wrong turns, we finally made it out of the city. Since we still had a few days left of vacation and were already on the East Coast, we decided that DC would be the last stop on our trip. Featured below: bubble tea, the LOVE sculpture, and a "Bell-fie" ;)
It only took us a couple of hours to reach Alexandria, VA, which turned out to be a quaint area (at least by where we were staying). We spent the next morning exploring the area and checking out some of the local shops and restaurants before hitting the Natural History and American History museums in the city. The thermometer was pushing 100, and it definitely felt over that with the humidity, but we survived our trek around the Mall before heading back. We found the DC metro to be super convenient and fairly reliable, but I guess not everyone feels that way.
Day 2 for us began early on to beat the heat, although that ended pretty quickly. We made it to the zoo around 9am and traversed through almost every exhibit. Highlights included pandas (duh), elephants (Kyle's favorite), bison (lol), and a funny looking sloth bear. By the time we left around 12:30 it was very hot. We trekked back down to VA to meet up with one of Kyle's best friends who happened to be in the area for work until his flight back to NYC. We did venture back to the Mall at night to see some of the monuments, but it was still extremely hot out even at dark. (Also, those monuments are not close together!)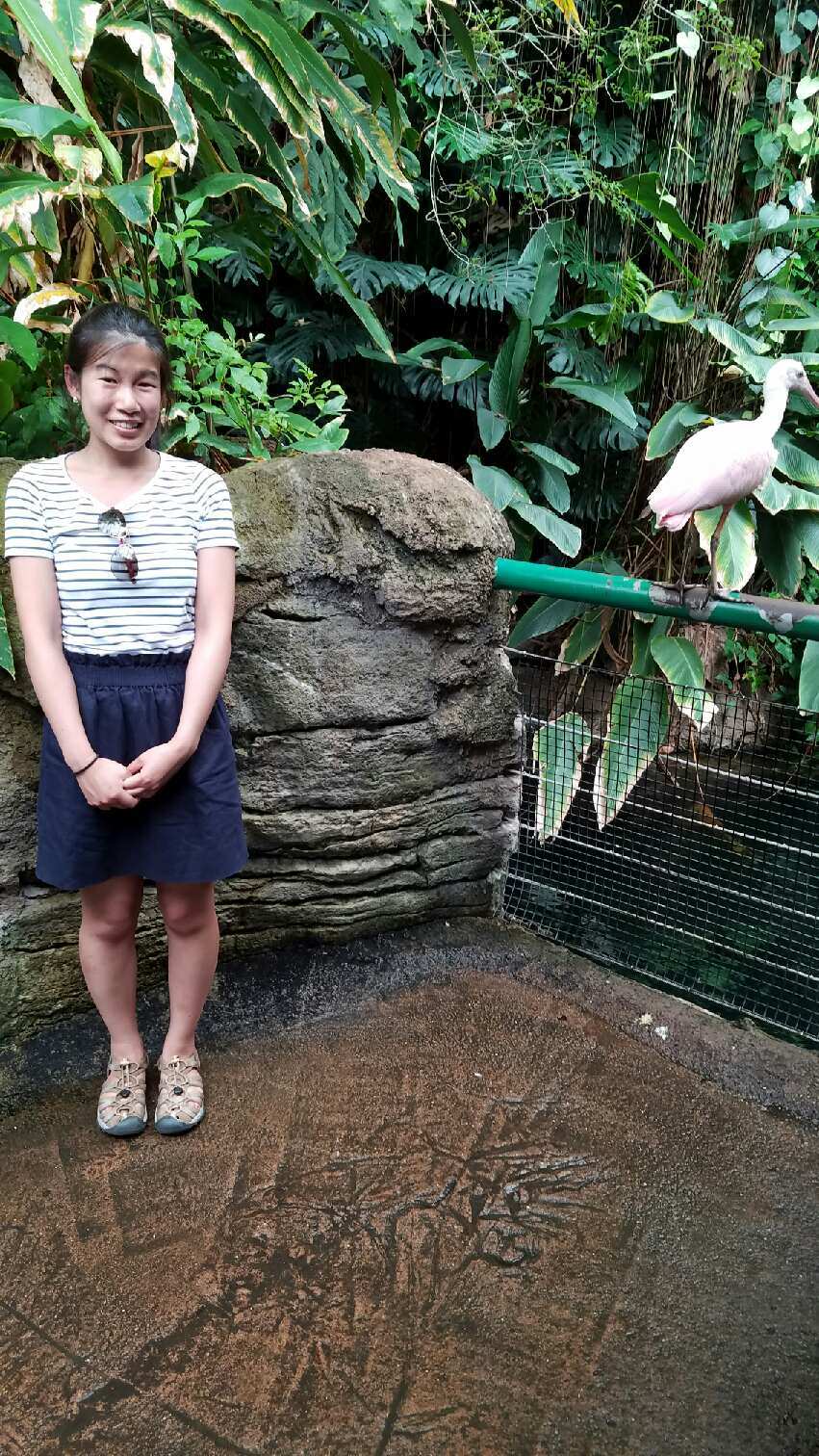 Our last day of the trip was filled with meeting up with friends from college, hanging out in different parts of Virginia and Maryland. We had some very yummy asian food of different varieties and really enjoyed catching up with old friends that we have not seen in a while. We left Sunday morning for Syracuse, making it home in under six hours, but still putting our total car time for the two weeks well above any desirable limit.
As we settle in for a busy fall, our trip had the perfect balance of relaxing and exciting (and even had a little work/school tossed in too). We were very happy to spend time with friends and family, and look forward to wherever our next vacation may be!